Welcome to Guanhu Yang's Acupuncture Clinic!
5 out of 5 Stars Reviews

★★★★★


per Google, Facebook, Angie's List, and Healthgrades
Click to see our 5 star Google Reviews
Click to see our 5 star Facebook Reviews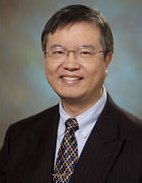 Guanhu Yang was trained at Zhejiang Traditional Medical College and Nanjing Traditional Chinese Medical University in China. There he received his Chinese medical degrees. Guanhu's training included both modern western medicine and traditional Chinese medicine. Upon graduation, Guanhu worked as an Assistant Professor and Professor at the Medical College of Wenzhou, P.R. of China. Guanhu engaged in both high quality research and clinical work in traditional Chinese medicine (acupuncture and herbology).
In 1993, Guanhu joined the staff of Toyama Medical and Pharmaceutical University of Japan and worked on the research of diabetes. From there Guanhu went to the Kanazawa Medical University of Japan and completed his Ph.D. degree in lung injury and repair. During that time, Guanhu also practiced Chinese Medicine and acupuncture as the chief acupuncturist at Fujinoki Hospital and Sakurai Hospital in Japan. After completion of his Ph.D., Guanhu decided to continue his research in pulmonary biology at Cincinnati Children's Hospital. Guanhu has been certified by the National Certification Commission for Acupuncture and Oriental Medicine (NCCAOM), and he was certified by the Ohio State Medical Board as an Acupuncturist. Since his achievement of certification, Guanhu has opend two Clinic in Cincinnati and Mason, Ohio to practice acupuncture. For more information about Guanhu and his practice, please refer to his
Curriculum Vitae
.
News
05/15
Guanhu's article, Acupuncture and Infertility, was featured on
Natural Awakening's May issue
during the Women's Health Month.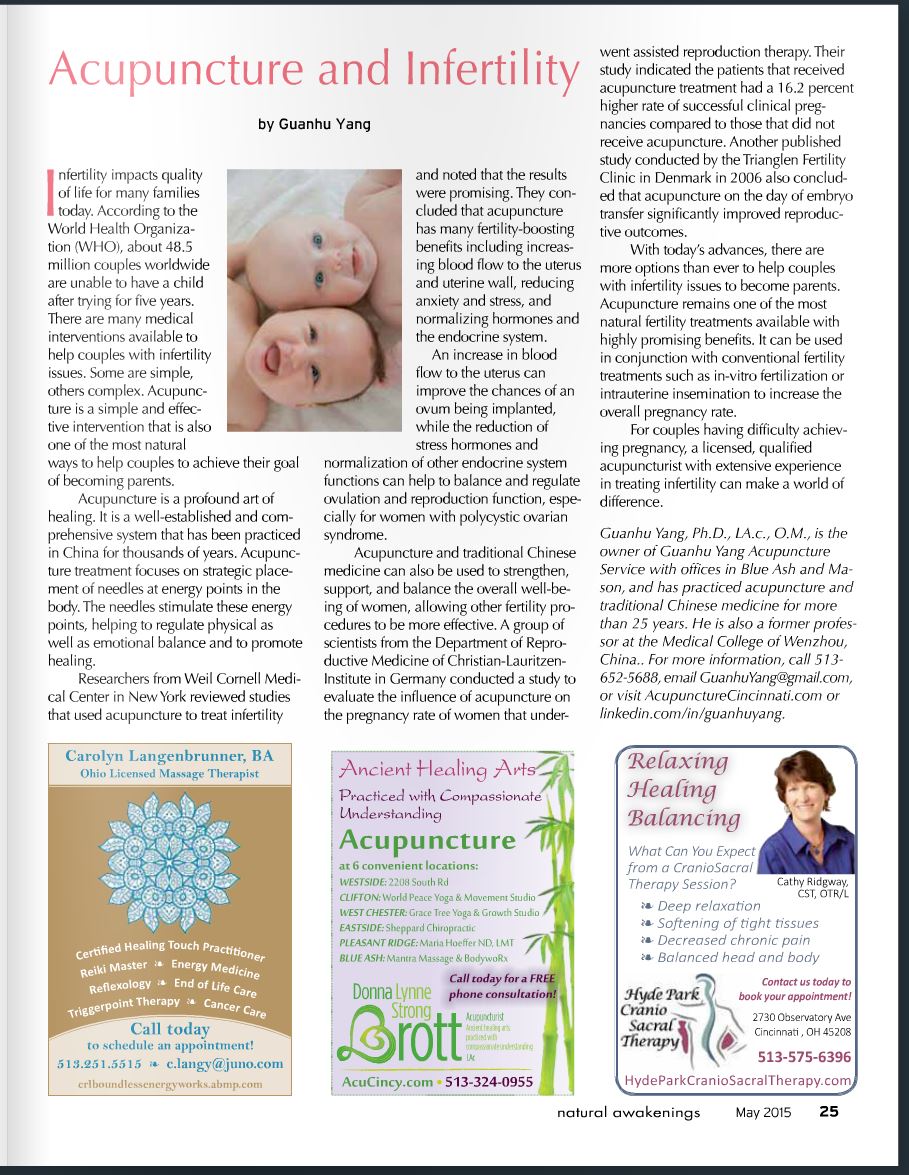 08/12
The new
patient form
is now uploaded
03/09
Guanhu was featured on Western-Star and Dayton Daily News' Feburary Article,
Curing Pain With Needles
02/09
Guanhu was recently interviewed by Angie's List Magazine and was featured on their Feburary article
Angie's List
Books Guanhu have published/edited in 2008:
(For complete list of my published/edited books, please refer to my
curriculum viate
)
My published book in 2008: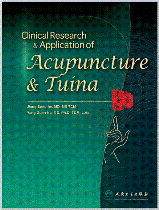 Books I edited and translated in 2008: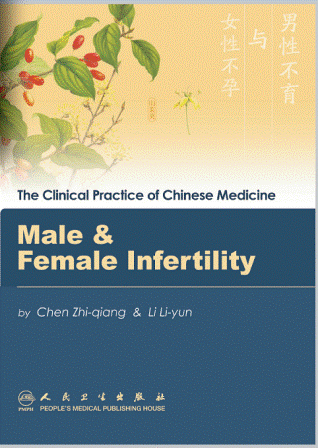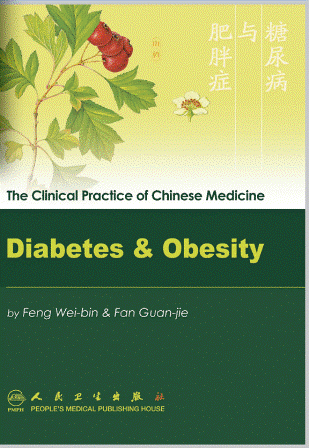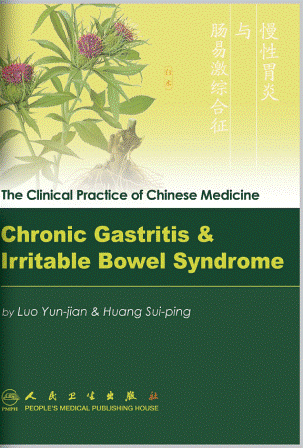 Update: Guanhu's article in Bottom Line, Women's Health is published in July, 08